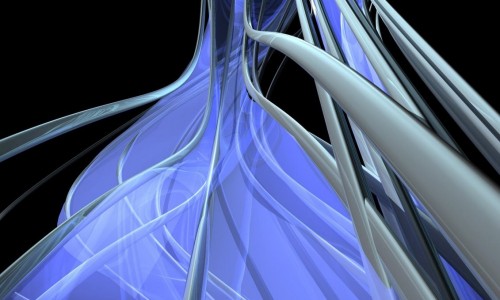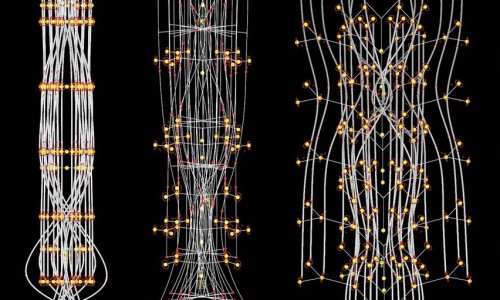 This is the system for a tall building that I designed in the Smart Geometry 2009 workshop in San Francisco. The project was selected to be presented on the conference day at the Intercontinental Hotel. Ben Doherty in his lecture entitled "Notion Parallax" exhibited the principal features of this project; the design process and its systematic approach which is based mainly on the growth algorithm. He subscribed the system as something that goes from "the simple to the complicated".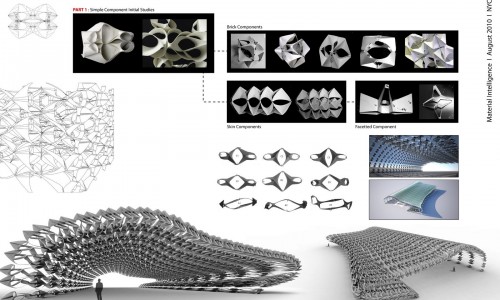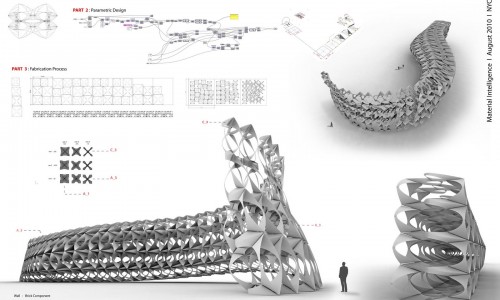 This is the group work that we developed at the Material intelligence workshop. The goal of the project was to explore different parametric features in a system made of differentiated components, as well as including the potential material for design innovation. Through iterative work flows with an emphasis placed on material prototyping, an installation was designed integrating digital parametric design and fabrication.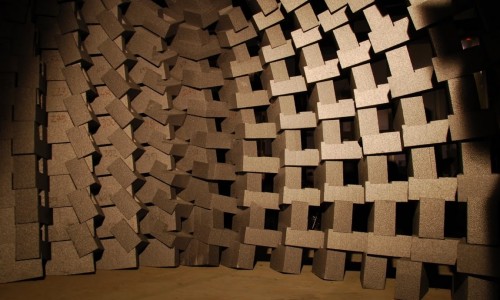 The goal of the workshop was to design a constructive system composed out of uniquely formed building blocks. The architectural potential of the developed system was tested through applying it on the design and fabrication of a prototypical building structure. The blocks were fabricated out of Styrofoam using a robot in combination with a hot wire cutting machine and dry joined. Stability of the building element was achieved through friction and the interlocking of the individual blocks.  SGC 2010 Working Prototypes team.
Vertical Ecologies: The goal of the project was to bring a new level of  performative organizational systems to the consideration of tall buildings. Through hybridization and performance oriented design the system presents diverse possibilities for high-risers with a diffferent set of intelligent and conscientious realizations.
+UTS_University of technology of Sydney 2008   +Instructor: Anthony Burke, David  Burns +Students: Ravi Adusumilli and Diana Quintero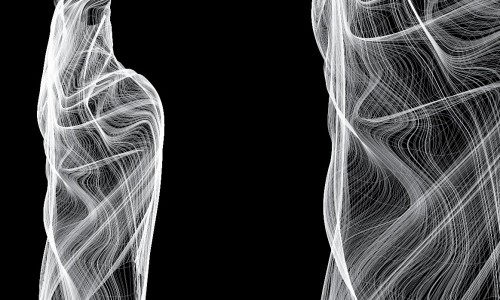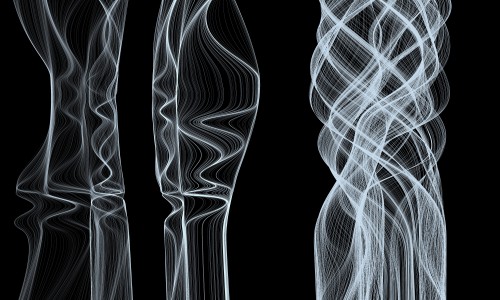 System for a tall building. Independent project. 2010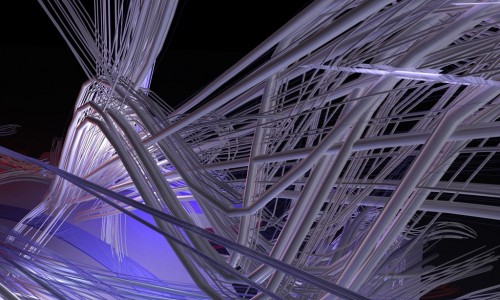 The work from a digital design studio at UTS – taking a critical stance on high-rise architecture. How can we start to use digital design techniques, specifically dynamical systems, to rethink traditional typologies?
UTS_University of technology of Sydney 2008  Instructor: Anthony Burke, David Burns +Students: Ben coorey and Diana Quintero.  http://mda-au08-ben-diana.blogspot.com/